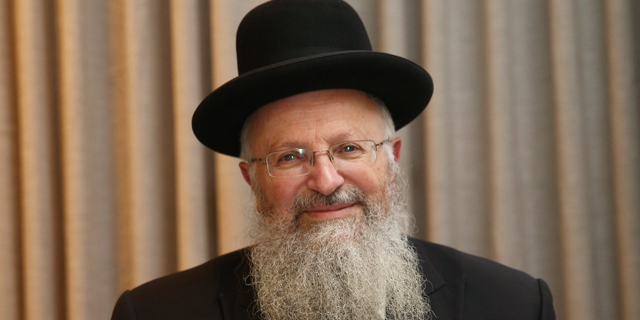 JERUSALEM (VINnews) — Religious Affairs minister Matan Kahane is working at numerous levels to effect a change in the law for Chief Rabbinate elections which would enable him to block a number of his most vociferous critics, including Rabbi Shmuel Eliyahu, from serving as chief rabbi from 2023.
Join our WhatsApp group
Subscribe to our Daily Roundup Email
On Sunday, Moshe Tur-Paz, a religious member of the Yesh Atid party, will submit a new bill coordinated with Kahane to change the system of elections in the rabbinate. The bill would transfer significant power from the rabbis to the minister regarding the elections.
The new bill will advance the elections to the beginning of 2023 so that even if the government does not pass the next budget and falls, it will still be able to influence the result of the rabbinical elections. Moreover the bill would require the election to be publicly viewed, thus preventing deals such as the previous election in which members of the elective body closed a deal with Rabbi Ovadia Yosef z'l enabling the election of Rabbi David Lau and Rabbi Yitzchak Yosef.
The new law would also change the elective body from a majority of rabbis to a smaller body which would be controlled by the Religious Affairs ministry.
However the most significant difference is that each chief rabbi would be required to have certification as a dayan and not just as a city rabbi as currently required. This clause would bar rabbis like Rabbi Micha Halevi of Petah Tikva and Rabbi Shmuel Eliyahu of Tzfat from contending for chief rabbi.
Follow VINnews for Breaking News Updates