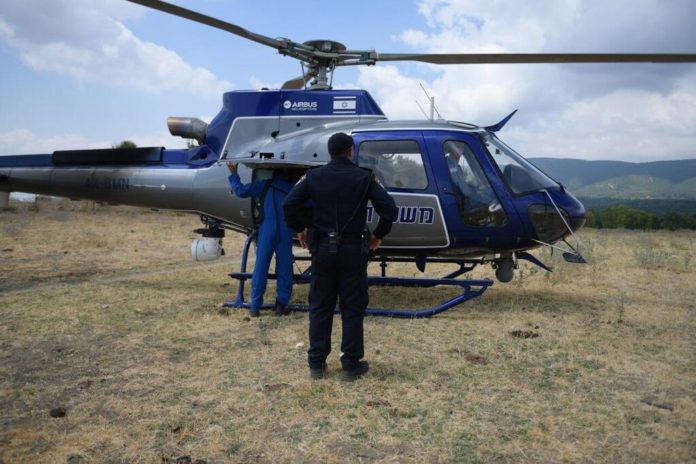 MERON (VINnews) — Hundreds of Israeli officials and volunteers traveled to the Meron area Wednesday to search for Moshe Kleinerman, the 16 year old Modi'in Illit boy who vanished nearly 90 days ago.
In addition, multiple special units, both governmental and nonprofit, mobilized to assist in the ongoing operation.
The Israel Dog Unit (IDU), a nonprofit led by Yekutiel Ben-Yaakov which has coordinated the search, used special software to determine which areas have already been covered, and which should be heavily focused on. The IDU's canine units have spent days searching multiple locations.
As quoted by Israeli media, Giti Kleinerman, Moishe's mother, said: "The IDU has gone above and beyond, searching daily, but we need the power of the public to press for the police to join the search. They have the manpower, the techniques, the technology. They found terrorists in a few days, they found Sapir Nahum in a few days, and now an Israeli boy has gone missing for more than eighty days in a row and they can only say 'we don't have a lead.' Does that sound sensible to you?"
According to a statement from Israeli Police, a range of advanced equipment and special units are now involved, including Border Police, rescue squads, mounted officers, and others.
Follow VINnews for Breaking News Updates