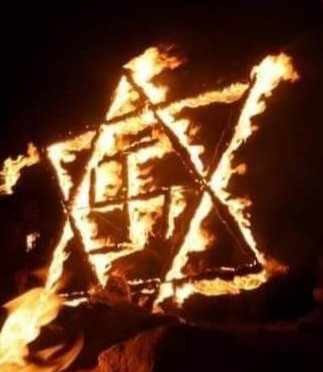 This week I attended an event for recent refugees to America, which included a high-
powered panel of officials in law enforcement, human rights and religious leaders of
many faiths.
The topic was combatting hate, racism and antisemitism. I learned a few
important things that are worth sharing:
There is a difference in law enforcement between "hate incidents" and "hate
crimes". Hate incidents may be painful and disgusting but they often do not rise
to the level of a crime under the law. Many incidents, including many types of
"hate speech" are protected by Free Speech in America (but not in some EU
countries) and are not considered criminal. Additionally, many incidents are not
prosecuted because either the victim does not step forward, or the victim is a
school-age child whose identity is shielded.
Between 2005-2019, only 17% of hate crime suspects investigated were actually
prosecuted, according to the US Justice Dept. Most were freed due to
"insufficient evidence", or as above.
But of those prosecuted from 2015-2019, as hate incidents have dramatically
increased, 94% were convicted, which shows the courts and the government are
paying more attention to these crimes.
A local Human Rights Commissioner on the panel said that the best way to combat hate
was to arouse public attention and public action to the incident.
She recommended having marches in areas where hate-filled flyers or signs were disseminated, doing forums for school administrators and teachers in schools where incidents were reported, and taking out ads in local media denouncing hate incidents. She said that studies of such actions have clearly resulted in diminishing hate incidents. She also said that if not responded to by the public, hate incidents grow into serious hate crimes quickly.
Pressure on local law enforcement and prosecutors to investigate incidents also helps.
Another response by victims of antisemitism and hate is to sue the mamzers. This type
of response has been amazingly successful in not only curtailing hate incidents and
crimes by individuals, but also has resulted in the shutting down of entire hate
organizations. The best example of this is the action of KlanWatch, now called the
Southern Poverty Law Center (SPLC).
Founded in 1971 by Jewish lawyers in Alabama, the SPLC has been credited with
devising innovative ways to cripple  hate groups , such as the  Ku Klux Klan , particularly
by using "damage litigation".
Their groundbreaking move in 1984 was to bring a civil suit against the United Klans of America for the lynching of a young Black man. His mother sued with their help and was awarded $7 million in damages. She became the owner of their Klan headquarters in Tuscaloosa, essentially bankrupting and shuttering that tentacle of the KKK.
Today, SPLC is the number one non-profit organization that monitors hate organizations, militias, racist and anti-Semitic groups in America. They continue to do class action suits against hate groups, as well as file Amicus briefs as friends of the Court in many criminal and civil cases.
As Jews today, we are faced with a many-sided hydra of antisemitism coming down on
us, individually and collectively, economically and socially, nationally and politically.
The hate comes from the organized right, including remnants of the KKK, militias, White
nationalists, neo-Nazis, Christian Identity and new cancers such as the Proud Goys,
Bugaloos, Qanon conspiracy quacks and Proud Boys. The SPLC has listed hundreds of
such hate groups, actively antisemitic. These groups have without question perpetrated
the most actual crimes against Jews in America.
On the left reside the mostly anti-Israel, anti-Zionist front groups, which are often most
virulent on college campuses, delivered by some Islamic groups and leftist neo-
socialists like AOC and the Squad. Although not generally known for much actual
criminal activity, these groups specialize in intimidating Jewish students in colleges,
boycotting Jewish businesses, blood libeling Jews and Israel, and their infamous (but
failing) B.D.S. movement.
Nor can we leave out virulently ant-Zionist Charedi groups here and in Israel that
publicly demonstrate with PLO, Hamas and Hezbollah terrorists, make speeches in
Teheran denouncing Israel and generally try to sow division and misery to those who
love and support HaEretz.
Finally, there are the random attacks against Charedi Jews in urban areas by local teenagers and thugs, sometimes called "Streimel attacks" because they often involve
physical attacks on Jewish men wearing traditional head coverings.
These attacks are rarely prosecuted, although some incidents have been met by self-defense, video of the incident, or capture by Shomrim or the police. A recent dramatic increase of such criminal behavior, especially in New York City, have raised an outcry and demands for more policing of Jewish neighborhoods and investigation of these incidents.
But the outcry seems to have finally gotten the attention of the Mayor. So what are we to do? What can we do? We say that the best time to stop genocide is before it happens. Some research into civil suit actions against anti-Semitic individuals and groups revealed that there are a number of reputable organizations that will assist Jewish victims of hate incidents, namely:
SPLC (as above). Check out their HateWatch information to find hate groups
active in your area.ADL. Mostly an advocacy and educational organization, they frequently file
Amicus briefs and can advise victims of antisemitism as to how to proceed.
Stand With Us, a Jewish non-profit that "provides legal resources to students,
faculty and community…"
The Lawfare Project "provides pro bono legal services to protect the civil and
human rights of the Jewish people worldwide".
AAJLJ – The American Association of Jewish Lawyers and Jurists. Related to
the International Association, they provide support to lawyers and judges but also
have an "activist" wing that will undertake lawsuits on behalf of victims of
antisemitism.
Louis Brandeis Center for Human Rights Under Law. The Center's mission is to advance the civil and human rights of the Jewish people and justice for all. They file Amicus briefs and powerful complaints against antisemitic actors.
Jewish On Campus. Founded in 2020, this non-profit fights antisemitism on college campuses, and has actively filed complaints against colleges that support or facilitate antisemitism.
And since 2010, the US Government, under the Obama, Trump and Biden administrations have been investigating and filing charges against colleges for alleged antisemitic acts, violating Title VI of the Civil Rights Act of 1964 which prohibits discrimination on the basis of race, color, or national origin in any program or activity that receives Federal funds or other Federal financial assistance.
Recently, allegations of antisemitism and virulent anti-Israel actions have been cited at
a number of colleges including SUNY New Paltz, Duke University, the University of Vermont, CUNY-Brooklyn, Northwestern, and many schools in the University of California system, to name just a few. For a fuller, but incomplete list, see the Brandeis University Antisemitism on Campus Report.
We know what is against us. But if not now, when is the time to start fighting back? We
are not alone. We have powerful allies to assist us now in this fight. Let's use them.
-Harv Hilowitz (aka Hashomer)
Follow VosIzNeias For Breaking News Updates