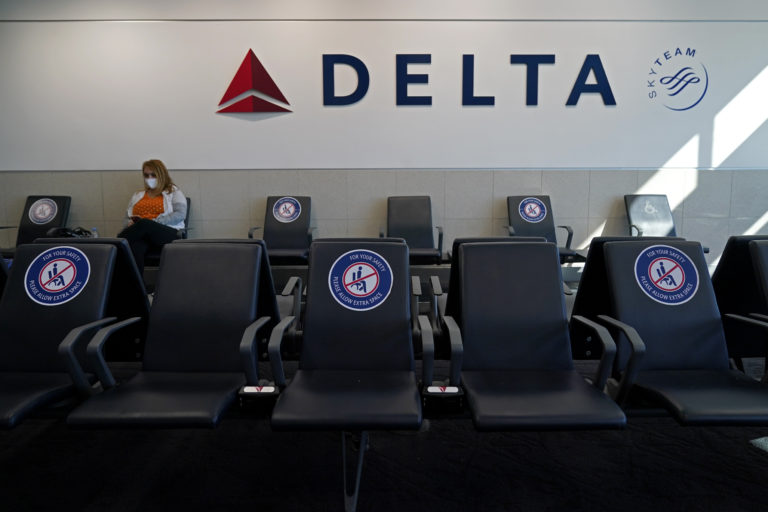 FLORIDA (VINnews) — On Monday, a Chassidic man was allegedly kicked off a Delta flight by a flight attendant for no reason other than being a Jew. She also offensively referred to him as "you people."
Amazingly, a Delta supervisor allegedly admitted that the passenger was discriminated against, but did pitifully little to compensate him for his immense suffering.
VINnews has been in direct contact with the passenger, who told us exclusive details about the incident. (Please note: a widespread video of the incident has been circulating on social media, however we have been asked by the passenger not to publish it, and are complying with the request.)
(Please note: the following account is directly from the passenger.)
According to his own account, the passenger boarded the flight, carrying only one carry-on suitcase and one hatbox, both of which were within the allowed size and weight limit as per Delta's domestic baggage rules and regulations.
However, as soon as he sat down, a stewardess and a member of the flight crew immediately came running over to him and told him, "You people (referring to orthodox jews) always have tons of luggage. Why can't you put the hat box under your feet?" He politely replied that he could and would do so if it became necessary, however at this point there was no reason to move it as the overhead bins were still empty. The stewardess then went back to the rear of the airplane.
Less than two minutes later, she returned, enraged and without consent, took his carry-on suitcase from the top bin and started walking it out of the plane. He immediately followed her and politely told her that the suitcase was his private property and didn't consent to remove it. To which she replied, "If you don't let me, I will show you." She returned the luggage, and he put it back on the overhead bin, and sat down.
After all passengers boarded the flight and settled in with enough room in the overhead bins, almost fifteen minutes after the initial incident, the man was escorted off the plane by security guards, who took him to the ramp and started investigating the incident.
They also questioned fellow passengers and investigated the story. They then informed him that, despite the initial investigation in his favor, the stewardess threatened to leave the flight if they allowed him back on, and they could not afford to remove a stewardess. They therefore removed him against his will from the flight and offered him a $500 gift card and a hotel.
According to the man's attorney, "the main supervisor of the airline at the airport was very nice and even gave him her personal cell phone number and acknowledged that he was a victim of discriminatory behavior. However, she explained that according to Delta's policies, she couldn't remove a stewardess and had no way of fixing the wrong. Additionally the man reached out to multiple passengers who were sitting nearby, and they have confirmed his account of the incident."
The man says that the incident has caused "major damage to his reputation and life". He "has been contacted by hundreds of business associates, friends, and family members trying to understand why this happened. This has caused significant distress and has affected his personal and professional life. He was so deeply affected by the incident that he was up all night, unable to sleep and as a result, he had to cancel all of his scheduled meetings for the day due to the overwhelming distress and exhaustion he was experiencing." He has asked the airline for fair compensation and threatened a lawsuit.
It should be noted, the passenger told us that most of the airline staff members were gracious and treated him respectfully.
VINnews reached out to Delta airlines and received the following response from a spokesperson: "Delta is aware of and in the preliminary stages of investigating a situation regarding a customer being asked to exit flight 1541 and be rebooked on an alternate flight. We are committed to using the results this (sic) investigation to come to a full understanding of the events that took place and respond as appropriate."
VIN has also learned that another Jewish passenger suffered a similar encounter with the same flight attendant several years ago, and recognized her from the video.
If you were on this flight, or ever had any encounters with Delta airlines in the past, please email [email protected] so we can put you in contact with the victim. 
Follow VosIzNeias For Breaking News Updates