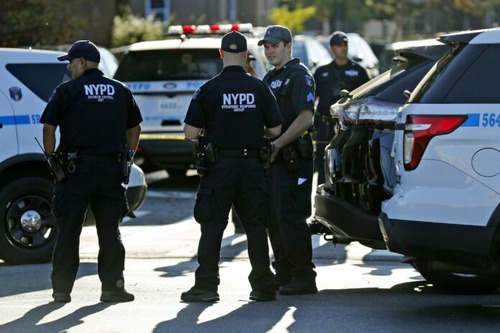 BROOKLYN (VINnews/Sandy Eller) – The lawyer for a man who was involved in what was originally reported as an attempted abduction is categorizing those reports as being completely untrue.
Join our WhatsApp group
As previously reported on VIN News, the NYPD and Flatbush Shomrim were called after a mother suspected that her son was being abducted by a man at the Hesed Le Avraham Synagogue in Gravesend.
The man was located eventually in a nearby yeshiva and arrested by the NYPD.
According to the report in the New York Post (https://bit.ly/3j4owCS) which first broke the story, police said that the man approached the child and asked him to go outside with him, picking him up by the shoulders when he refused and "attempting to carry him out through the front door.
When contacted by VIN News about the incident, police said that the man "grabbed the nine year old boy by the shoulder in a house of worship and attempted to force him out of the location."
But neither of those descriptions match up with surveillance video of the incident which has been circulating on social media, showing the man stopping the boy as he passes by in the synagogue lobby, placing his hands on the boy's shoulder and speaking with him for several seconds before the two walk off together.
Five seconds later, the footage shows a woman pulling the boy aside, while the man continues out the synagogue's front door.
Reports on social media have suggested that the man wanted the boy to proceed with him through several groups of women congregating in the lobby to avoid walking between two women, a stringency observed by many Orthodox Jewish men.
The man was reportedly charged yesterday with kidnapping, endangering the welfare of a child and harassment, but was charged with two lesser misdemeanors in front of the Brooklyn District Attorney – acting in a manner injurious to a child under 17 and unlawful imprisonment in the second degree – and released on his own recognizance.
He is due back in court on March 16th.
Lawyer Avi Moskowitz, who is representing the man, called the New York Post story, which said that the mother had to rip her child out of the man's arms, "a complete fiction."
Moskowitz said that having seen the surveillance video, the district attorney's office recognized that the initial information it had received was incorrect and moved to reduce the charges.
"I think that ultimately they will learn more and that this will be resolved favorably," Moskowitz told VIN News, adding, "The jumping to conclusions here was absurd and very distressing."
Follow VosIzNeias For Breaking News Updates