JERUSALEM (VINnews) — Social media sites severely criticized a group of liberal secularists who gatecrashed a screening of a movie for women and young girls, claiming that it was gender separation in a public location. The activists prevented the screening from taking place, prompting one journalist to call them "superheros combatting little girls who came to see a movie."
The incident occurred in the Kiryat Menachem neighborhood of Jerusalem, where every year there is a screening of a movie for women and girls. On this occasion a large group of men came in, preventing the women from continuing the event. Some neighbors had expressed reservations about the separate event, while others supported the right of the chareidi women to enjoy culture of their own type.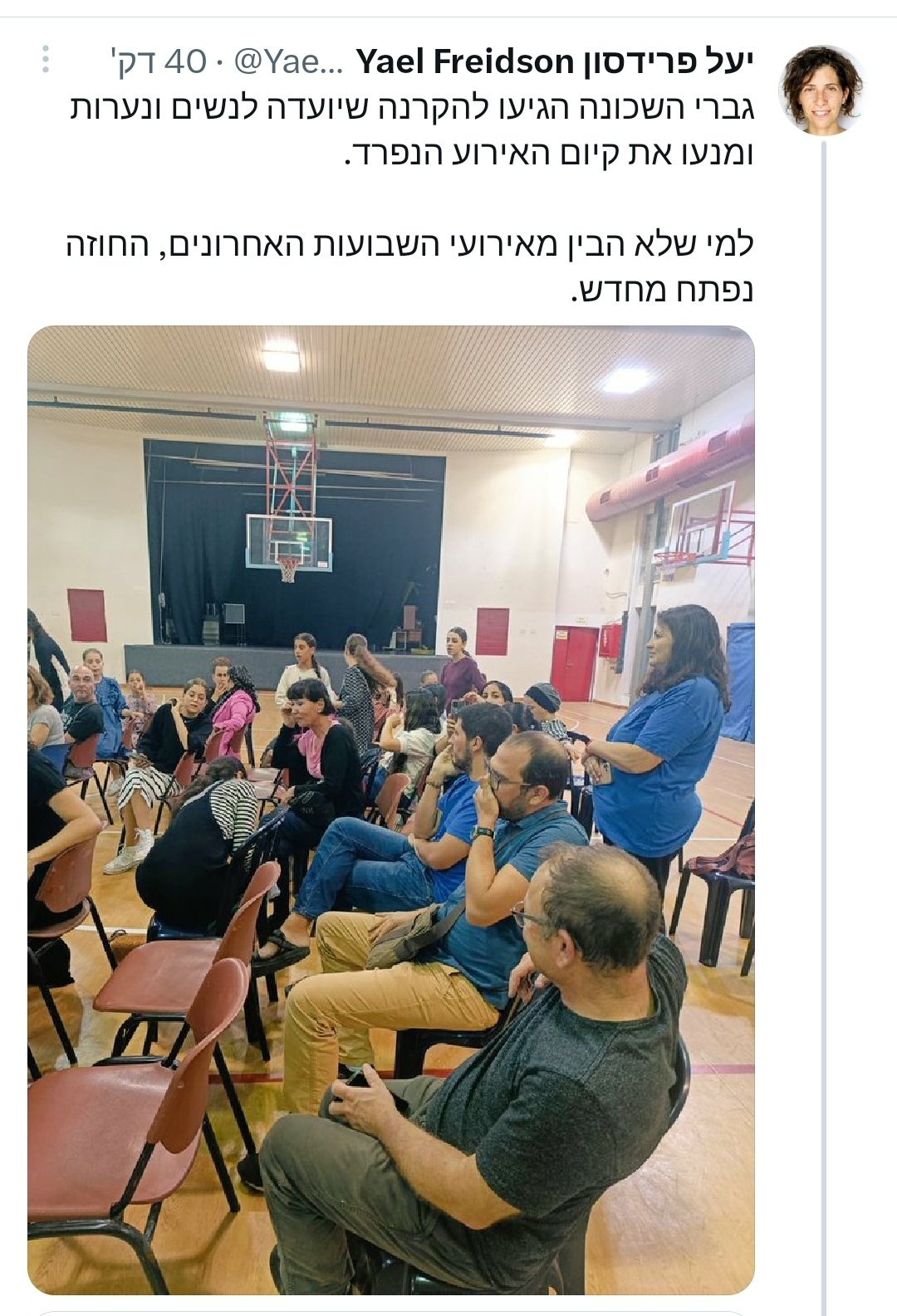 Aryeh Erlich, a charedi journalist, said that "You should always remember that behind the "liberal" visage hide a group of bullies who lord it over chareidi girls. The face of evil and malice." Yishai Cohen, another charedi journalist from the Kikar Hashabat site, said that "When you are at war with charedim and religion, you know that you won't be silenced even if you hurt tens of women who just wanted to see a movie privately. As long as they are charedi, they have no rights."
Another journalist, Yotam Zimri, pointed out that one of the secularists who complained about the separate event had participated herself in a female-only event.
The local culture center which had organized the event claimed that it was "geared to women and young girls but not only for them." However the municipality which had also funded the event said that it was for women alone and did not violate gender separation requirements as there was a parallel mens screening taking place at a different time.
Follow VINnews for Breaking News Updates