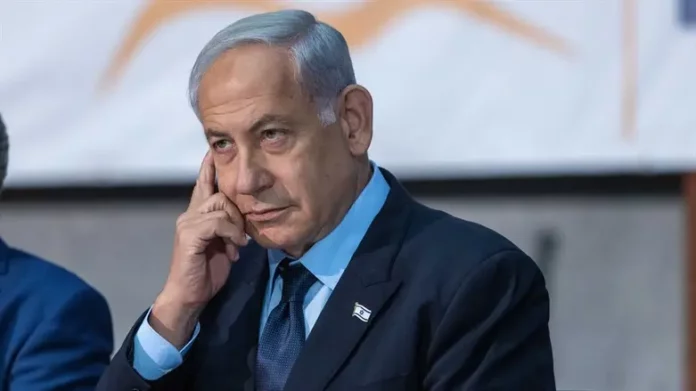 (Yaakov M / VINnews) — Last week, the Biden administration announced that Israel agreed to a four-hour pause in fighting — every single day. The clear implication was that Israel caved into pressure from the U.S., and agreed to completely stop fighting every day, for several hours.
.
However on Thursday, Prime Minister Bibi Netanyahu refuted that claim. In a Fox News interview, Netanyahu said that the fighting against Hamas is continuing nonstop.
I'm so relieved to find the WH was misreporting a daily, pre-announced 4-hour pause throughout Gaza. It didn't make any sense to telegraph times to give the enemy a chance to regroup & kill more Israeli troops. I knew Israel wouldn't do that. But I bet the WH pressured them to. https://t.co/girwAZVKlD

— David Limbaugh (@DavidLimbaugh) November 9, 2023
LISTEN TO YAAKOV M's FULL ANALYSIS:
Netanyahu seemed to offer a more accurate explanation than the White House, clarifying that the humanitarian pauses are only taking place in specific locations, in order to allow civilians to escape from specific corridors.
When asked about the claim by Brett Baier, Netanyahu said: "No, the fighting continues against the Hamas terrorists, but in specific locations, for a few hours here and there, we want to facilitate the safe passage of civilians away from the fighting…"
That is a VERY different narrative than the Biden folks.
WATCH THE CLIP:
In other words, the "pause" is not happening throughout Gaza, but only in strategic places where it will not allow Hamas to regroup.
Israeli Ambassador to the US Michael Herzog, when asked about the pause on Fox News Sunday, made this even more clear, saying there were two major routes to humanitarian corridors, allowing civilians to escape. He added that there were 'localized' humanitarian pauses in 'specific neighborhoods'–every day in different neighborhoods.
This confirms Netanyahu's comments, and added that the pauses takes place in a different location each day. Unlike the White House narrative that Israel is stopping or mitigating its attacks, the reality is that Israel is bombarding Hamas targets all day every day, and the pauses are only in hand-picked locations, to allow civilians to escape.
It should be noted that the claim that Israel agreed to a daily pause was not verified by any source other than the White House. It was not independently confirmed by either American or Israeli media, nor was it confirmed by a single source in the Israeli government.
On Thursday, the Times of Israel wrote the following:
"While this is the first time the US has announced this policy, Israel has been implementing these pauses since Sunday, opening a daily four-hour humanitarian corridor on Salah a-Din road for Palestinians to evacuate northern Gaza to its south. However, it has been referring to the policy as a "humanitarian corridor" and not "humanitarian pauses"…
"Nonetheless, the localized pause has been implemented each day. On Wednesday, it was extended by one hour, and on Thursday, it was six hours due to the large number of Palestinians seeking to leave the area. The IDF estimates that on Wednesday alone, some 50,000 Palestinians used the corridor to head south.
"Because Israel has not described the holding of its fire to allow for the evacuation of Gazans from the north as "humanitarian pauses," it appears to have sparked backlash, leading Prime Minister Benjamin Netanyahu's office to issue a statement saying that the IDF's fighting is continuing and that there will not be any ceasefire without a return of the hostages.
"The fighting is continuing and there will be no ceasefire without the release of our captives," the Prime Minister's Office says in a statement. "Israel is enabling safe corridors from the Strip's north to its south, as 50,000 Gazans did only yesterday."
There is no ceasefire. There are tactical, local pauses for humanitarian aid for Gazan civilians. These tactical pauses are limited in time and area. We are also providing humanitarian corridors for civilians in Gaza to temporarily move south to safer areas where they can receive… pic.twitter.com/qwNoYYf0QV

— Israel Defense Forces (@IDF) November 9, 2023
Follow VINnews for Breaking News Updates