JERUSALEM (VINnews) — An elderly charedi man tried to solicit donations to charity near a fashionable tower in Ramat Gan. A passing man snapped the senior citizen and commented that "This is what happens when they don't learn core curriculum", implying that the man was uneducated and incapable of supporting his family.
Join our WhatsApp group
Subscribe to our Daily Roundup Email
Charedi journalists who saw the humiliating caption were incensed, but after checking up on the man's background, they realized that he was actually a war hero who had fallen on hard times.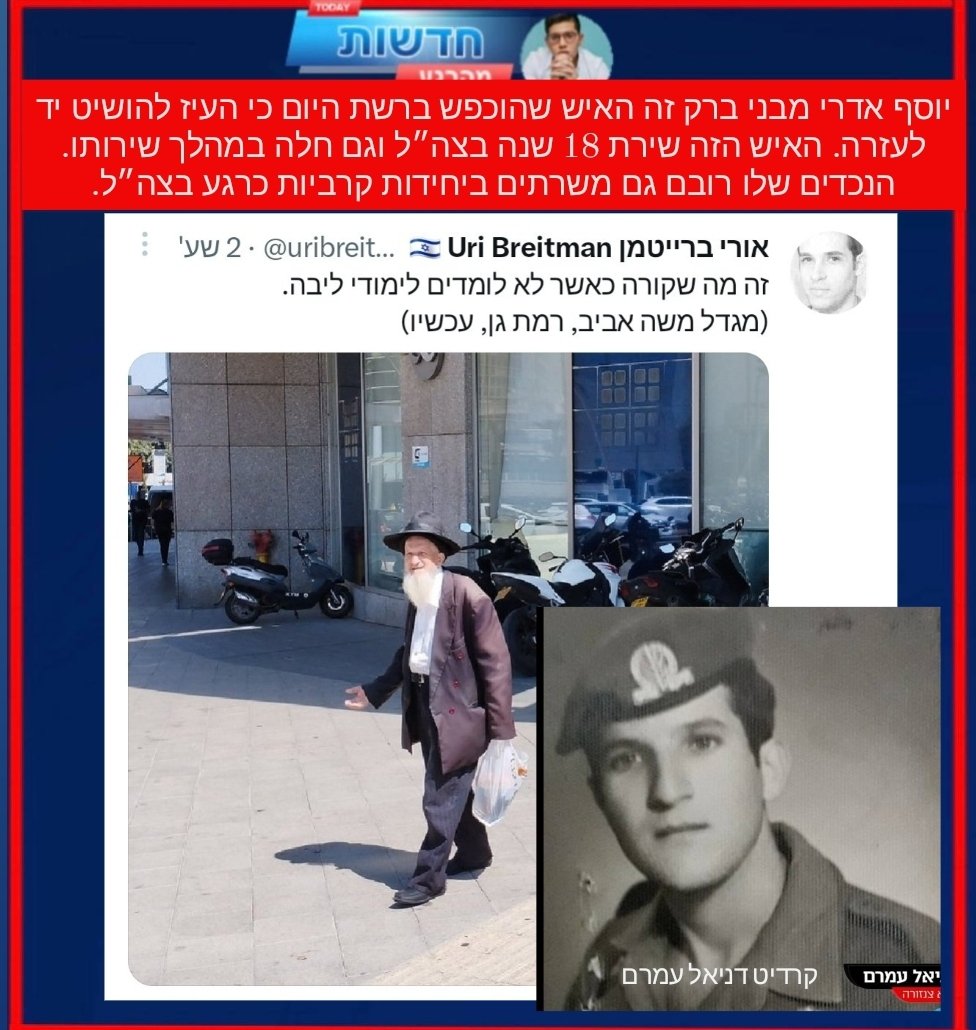 Daniel Amram discovered that the man's name is Yosef Edri of Bnei Brak. Edri went to regular schools, speaks a few languages and served for 18 years in the IDF, including during the Yom Kippur war. During the course of his service he fell sick. Edri's grandchildren are also serving in combat units in the IDF.
In recent years, Edri fell on hard times after his wife fell sick and her medical treatments were costly. After she passed away, his own condition deteriorated and he started asked for donations. Tens of Israelis who saw the picture online donated to Edri.
The journalists criticized the secular person for assuming that the man had never studied just because of the way he was dressed.
Avi Greenzeig, a chareidi journalist, wrote that "This is by far the most disgraceful tweet of the year. To take a random person when you have no idea who he is and what his story is and to tarnish and entire community and generalize against them as if there are no mendicants, druggies, criminals and othere problems among the alumni of other educational institutions around the world. It's not too late to erase and apologize."
Follow VINnews for Breaking News Updates