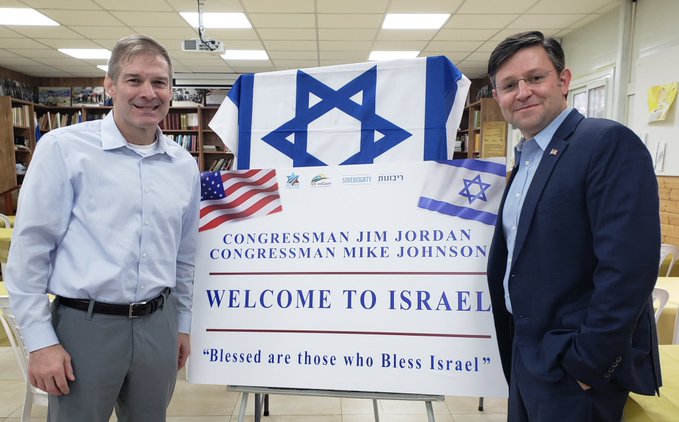 WASHINGTON (AP) — Mike Johnson is elected speaker with broad GOP support, elevating a staunch conservative and ending House chaos for now.
Join our WhatsApp group
Subscribe to our Daily Roundup Email
It is the honor of a lifetime to have been elected the 56th Speaker of the House.

Thank you to my colleagues, friends, staff, and family for the unmatched support throughout this process.

It has been an arduous few weeks, and a reminder that the House is as complicated and…

— Rep. Mike Johnson (@RepMikeJohnson) October 25, 2023
In a post on X last Thursday, Johnson appeared to say Biden's recent Oval Office speech "only confirms the urgent need for the U.S. to act in support of our great ally, Israel, as they fight against Hamas terrorists."
"We must elect a Speaker so the House can take all necessary action to end Hamas forever," Johnson continued.
.@JoeBiden's address to the nation tonight only confirms the urgent need for the U.S. to act in support of our great ally, Israel, as they fight against Hamas terrorists.

We must elect a Speaker so the House can take all necessary action to end Hamas forever.

— Rep. Mike Johnson (@RepMikeJohnson) October 20, 2023
"Blessed are those who bless Israel." (Gen. 12:3) pic.twitter.com/m5oBP82kvr

— Rep. Mike Johnson (@RepMikeJohnson) October 16, 2023
Follow VINnews for Breaking News Updates